Slickdeals Contributor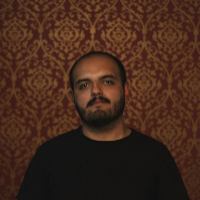 Eric Vega is a Puerto Rican writer and filmmaker working out of Burbank, California. He has covered a plethora of topics in his writing including the looming threat of invasive species, the true spirit of the Juggalos, and why space travel will always be a carnival of nightmares.
Eric Vega's Recent Articles
Published on February 19, 2020
We've got good news for anyone looking for a fresh pair of sneakers. Through February 20th, adidas is hosting a sale that can save you an additional 40% on new shoes and clothing. With many items already sporting significant discounts, the extra 40% off makes this a sale that's hard to ignore. Check Deals at adidas There's only one small catch, you'll have to sign up for a free adidas Creators Club membership to take advantage of the full 40% discount.
Published on February 7, 2020
The Apple Watch has dominated the smartwatch market since its release in 2015. With its slick design, clean interface and instantly-recognizable Apple branding, it's the gold standard in smartwatches. Samsung and other companies have tried to compete, but – as is evidenced by the Apple Watch's staggering sales figures – the public clearly has an affinity for Apple's look and feel. While Apple's watches are clearly luxury items, it's high time another manufacturer entered the fray with a serious competitor.
Published on December 17, 2018
Smart wearables keep making an impact on the market and continue turning everyone's dream of living like James Bond into a reality. Of all the smartwatches out there, one of the best performing is the Apple Watch, which has sold well over 100 million units since its first release in 2015. Check Apple Watch Deals on Amazon To add to the excitement, Amazon, B&H Photo Video and other retailers often runs deals on select Apple Watch models.
Published on January 16, 2020
Millions of NFL fans will be tuning in on February 2nd for Super Bowl LIV, but cord-cutters might find it a bit harder to secure a solid way to stream the game for free. Luckily, there are actually quite a few different ways to stream the game live for free and without a cable subscription, you just need to know where to look.
Published on January 17, 2019
Sam's Club memberships can pay for themselves, offering extra savings for customers and even access to inexpensive gas. While it costs $45 a year for the base package, that fee evens out in the long run for the majority of shoppers. But, there are also new membership deals that pop up throughout the year.
Published on June 18, 2019
Whether you're getting in shape for the new year or you're a seasoned fitness junkie, you'll want to check out this sale on adidas Ultraboost S&L running shoes. For a limited time only, you grab the Grey Two F17/Light Granite/Grey Four style from Finish Line for just $80. That's $100 off the list price of $180. The Ultraboost series is one of adidas' most popular brands, and it's rare to see styles discounted this heavily.